Hippodrome, New
Although by the time this photograph was taken in the late 1980s the theatre had been converted to a bingo hall, the attractivenes of the 'Art Deco' design was still plainly evident - in fact it looks here as good as it ever had done in it's glory days as the "Showplace of the Midlands", beginning in 1937 as the New Hippodrome, then subsequently The Coventry Theatre and The Apollo. Since the turn of the new millennium, the appropriately named place that has replaced the theatre has changed forever the whole look of this end of Hales Street.
A quick click on the picture will reveal the post-2002 scene....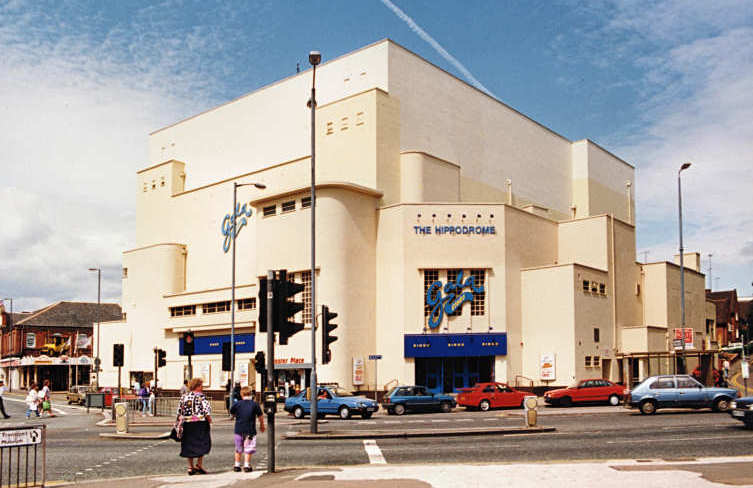 Despite the obvious lament over the removal of a well loved Coventry landmark, hopefully Coventry's Transport Museum, which now largely covers the site, will not be given the blame for its demise. The museum is something that we in Coventry can still be extremely proud of, and it contains the largest collection of British road transport anywhere in the world, including two of the fastest cars on earth - ever! (Thrust 2 and Thrust SSC.) Also, a pleasantly surprising addition to the museum is the "Blitz Experience", where you can imagine yourself back in the Second World War.
Coincidentally, on a car theme, the other thing that strikes me on looking at the 80s photo, is that virtually all the cars are Fords!